Traffic is moving along I-15 in Lehi on December 16, 2020. The Utah Department of Transportation says that 23 more light poles are being removed starting this weekend after one of the 120 feet fell last month and four others were found to be unstable. (Steve Griffin, Deseret News)
Estimated reading time: 3-4 minutes
LEHI – Utah traffic officials say they will remove nearly two dozen light poles on Interstate 15 in the coming weeks after one of the 120-foot poles fell on a busy section of the freeway last month and four others were found to be unstable.
The incident left traffic engineers in uncertainty and prompted the removal of the 23 remaining light poles between Main Street in Lehi and State Route 92 as a security measure, Utah State Department spokesman John Gleason said. The effort, which begins on Sunday, is expected to cause regular I-15 lane closures in both directions, but will not be as delayed as the emergency closure in December.
"We don't want to take risks," Gleason said. "So we instructed our contractor to remove all the remaining columns so we could do a thorough inspection, find out why it happened, why they failed, and how we can prevent it from happening again."
UDOT engineers first learned of the problem last month when a 120-foot pole crashed on a highway at 2,100 North in Lehi on December 26, according to the agency. No one was injured and no cars were allegedly hit; however, it caused immediate problems. Tyson Pickett sent a photo from the KSL showing the overthrown pole blocking all lanes on the highway when it was still dark outside.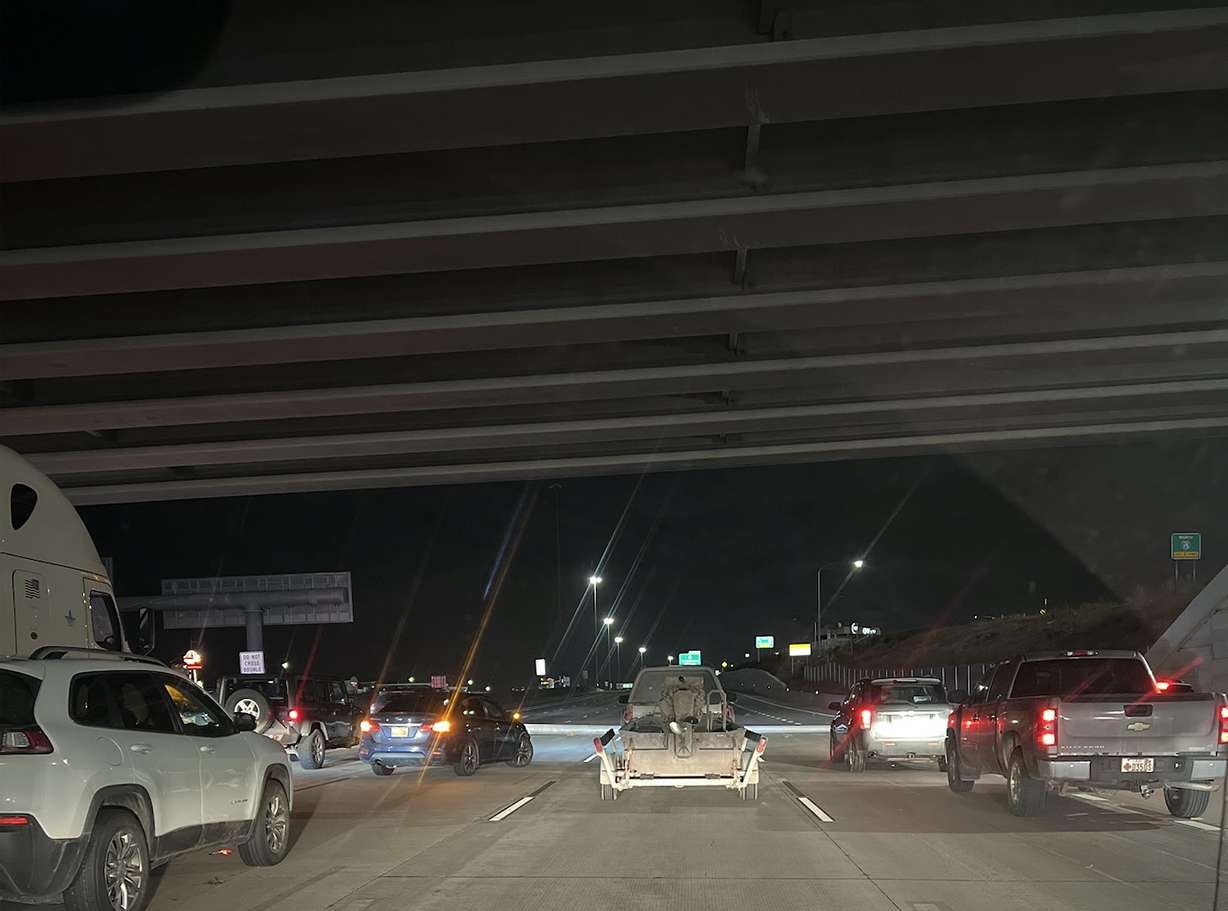 The crews removed the column that day, but after inspection they found that four similar columns were unstable. This led to an emergency closure of the highway in both directions, which lasted several hours on December 27, as crews removed the poles.
None of the poles were that old. All were installed as part of UDOT's I-15 technology corridor project just a year or two ago, according to Gleason. It remains unclear why one fell and four others became unstable.
But the agency's engineers weren't sure they could continue inspecting the poles as long as they stayed on I-15, so the engineers removed 23 more poles installed at the time in the area and inspected them off the busy highway.
"We want to make sure they work the way they should," Gleason said. "There is more weather in this area than almost anywhere else in the state – strong winds, a lot of rainfall. These poles must be able to withstand it. … We are not comfortable not knowing the answers."
After this Sunday, some lane closures in both directions will be from 8 am to 5 pm on Sunday and similar closures from 9 am to 3 pm on Monday to Thursday until the project is completed. UDOT chose these times because they are between normal morning and evening commutes.
Crews are estimated to be able to remove three poles a day, but the effort may last until February, in case there are any weather problems that would cause delays during work, Gleason said.
Drivers should be prepared for a 5 to 10 minute delay in the area during work. Gleason said drivers should also slow down and watch out for construction crews in the area.
We will try to work as fast as we can, "he added.
×
Related stories
Other stories that might interest you