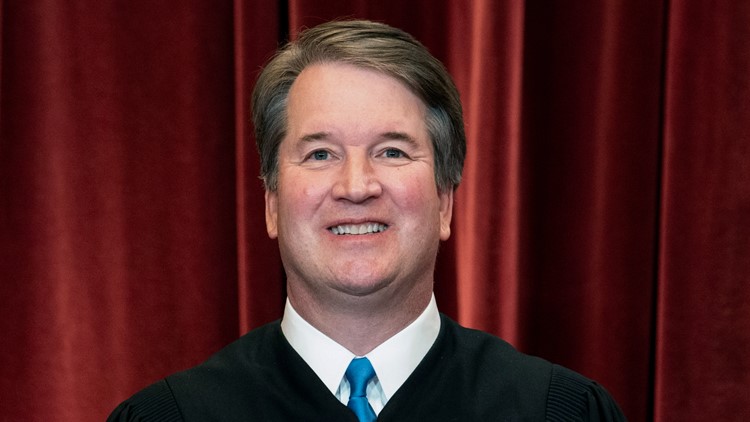 In court Wednesday, Nicholas Roske appeared nervous as he wrung his hands over his slumped head while sitting at the defendant's desk.
GREENBELT, Md. — A California man who was arrested earlier this month after allegedly threatening a Supreme Court Justice pleaded not guilty in a Greenbelt court Wednesday afternoon. 
Nicholas John Roske is accused of traveling from California to Maryland to try to kill Supreme Court Justice Brett Kavanaugh. 
In court Wednesday, Roske appeared nervous as he wrung his hands over his slumped head while sitting at the defendant's desk. During the arraignment, Roske pleaded not guilty to the federal charges of attempting to murder a Justice of the United States
He will remain in custody while awaiting a jury trial, following an agreement between his public defender and the U.S. Attorney.
According to the Montgomery County Emergency Communications Center, a person identifying themselves as Roske called while down the street from Kavanaugh's home around 1 a.m on June 8. He reportedly told dispatchers he was having suicidal thoughts and had a gun in his suitcase. He then reportedly admitted he had come from California to kill a specific U.S. Supreme Court justice. 
Roske was taken into custody without incident and a federal grand jury indicted the 26-year-old on June 15. If found guilty, he faces a possible sentence of life in prison. When reminded of that fact in court Wednesday, Roske slumped his head onto the defendant's desk. 
A jury trial has been scheduled for August 17. 
WATCH NEXT: Man who allegedly threatened to kill Justice Brett Kavanaugh has been indicted
Nicholas John Roske was carrying a pistol, ammo, aiming laser, lock pick and a face mask along with more tactical gear and burglary tools
WUSA9 is now on Roku and Amazon Fire TVs. Download the apps today for live newscasts and video on demand.
Download the WUSA9 app to get breaking news, weather and important stories at your fingertips.
Sign up for the Get Up DC newsletter: Your forecast. Your commute. Your news.
Sign up for the Capitol Breach email newsletter, delivering the latest breaking news and a roundup of the investigation into the Capitol Riots on January 6, 2021.