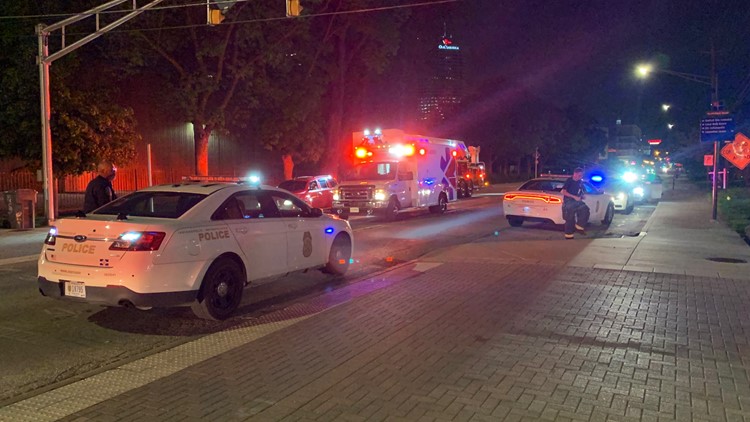 INDIANAPOLIS — Police are investigating a shooting that injured at least one person early Wednesday morning. 
It happened around 12:30 a.m. in the 300 block of West North Street, which is near the canal in downtown Indianapolis. 
IMPD didn't immediately share many details, but a spokesperson confirmed that "more than one person" had injuries consistent with a gunshot wound.
There was no word on the condition of the victims.
This is a developing story. It will be updated as additional information becomes available.