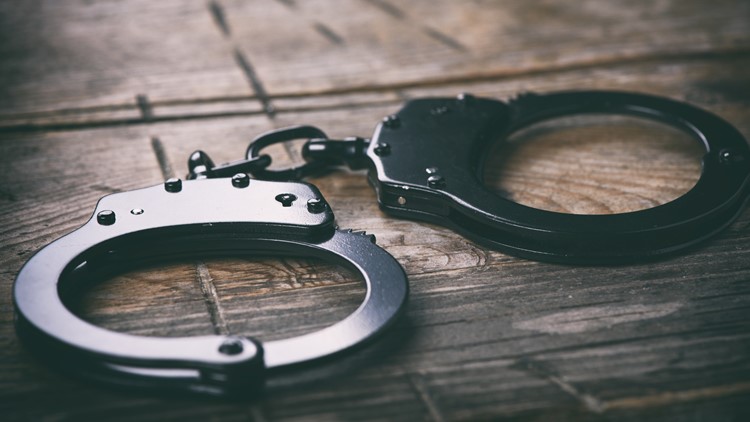 James Lancaster, the former manager of customer service at Indianapolis' New Augusta Post Office, stole more than 270 pieces of mail.
INDIANAPOLIS — A 40-year-old Indianapolis man has been charged in federal court with conspiracy to commit bank fraud and stealing mail from a post office on the city's northwest side.
The indictments come following a 13 Investigates report exposing some of the checks that were stolen from the New Augusta post office.
According to court documents, James Lancaster used his position as the manager of customer service at the New Augusta post office, near West 86th Street and Zionsville Road, to steal checks from the mail.
Lancaster allegedly stole more than 258 pieces of mail containing checks from more than 50 local businesses between May 11, 2020–June 23, 2021, totaling around $1.7 million.
Lavaris Yarbrough, 26, of Calumet City, Illinois, and Jordan McPhearson, 30, of Blue Island, Illinois, were also charged with bank fraud and conspiring with Lancaster in the crimes.
RELATED: Indianapolis man gets money back after mobile banking fraud cost him over $20,000
According to a federal indictment filed in Indianapolis, Lancaster gave the stolen checks to McPhearson, sometimes getting cash in exchange for the checks. Then, McPhearson would fraudulently deposit the checks into a bank account. On occasion, McPhearson would give stolen checks to Yarbrough to deposit. The checks were altered – often with a different payee, address and amount – so they could be more easily deposited by individuals participating in the scheme.
"So thrilled they finally did make an arrest," said Robb Fine, who owns a promotional products company near the New Augusta post office. Fine reported three stolen checks totaling $21,000 to authorities in 2021. He has since learned those checks are among those allegedly stolen by Lancaster, and he is angry with the U.S. Post Office.
"To find out it's one of the supervisors, it's incredibly frustrating," Fine told 13News. "The fraud turned things upside down for us for weeks. We were able to bounce back, but what about the small businesses that got hit and they can't recuperate? They had to let people go." 
Fine said he knows of several other businesses in northwest Indianapolis that were impacted by the stolen check scheme.
According to an affidavit filed by a USPS Inspector General investigator, Lancaster admitted last June to mail theft. He resigned as a Post Office customer service manager two days later.
The same affidavit claims Lancaster then continued to steal mail even after his resignation, returning to his former workplace in September and entering restricted areas to look for more mail that contained checks and valuable items. Investigators allege the former postal worker attempted to avoid detection by returning stolen mail and packages that did not contain checks to the post office. A special agent assigned to the case said video captured Lancaster dropping off packages at the Eagle Creek Post Office branch that he had previously stolen from the New Augusta post office.
13 Investigates obtained an internal email from a USPS investigator that shows prosecutors in both Indianapolis and Chicago had already been assigned to the case in early 2021, months before Lancaster was first questioned about stolen mail.
"I think the investigation took way too long," Fine said. "[The Post Office investigator] told me in February [2021] they knew who was doing this, so I'm not sure why it took so long to make arrests. It should have never ballooned to $1.7 million."
13News contacted the U.S. Postal Service about the case. Neither the Postal Service nor its inspector general's office offered any comment.
The U.S. Attorney's office commented Wednesday morning in a news release.
"Public service is a public trust, and Government officials who violate that trust to defraud and steal from the public—and those who conspire with them—must be held accountable," said U.S. Attorney Zachary A. Myers.
RELATED: 13 Investigates: How criminals are using mobile banking to steal from your bank account
If convicted, Lancaster, Yarbrough and McPhearson each face up to 30 years in federal prison and significant financial penalties. Lancaster also faces up to five years in prison for stealing mail. The first trial date is scheduled to begin next month.
Despite the arrests, Fine said his confidence in the U.S. Post Service – especially at the New Augusta post office – is still shaken.
"Do I use that post office again? No. No way," he said. "Because of this, we don't mail checks anymore. If we have mail to go out, we take it somewhere else. I'm never going to trust that post office again."
What other people are reading: