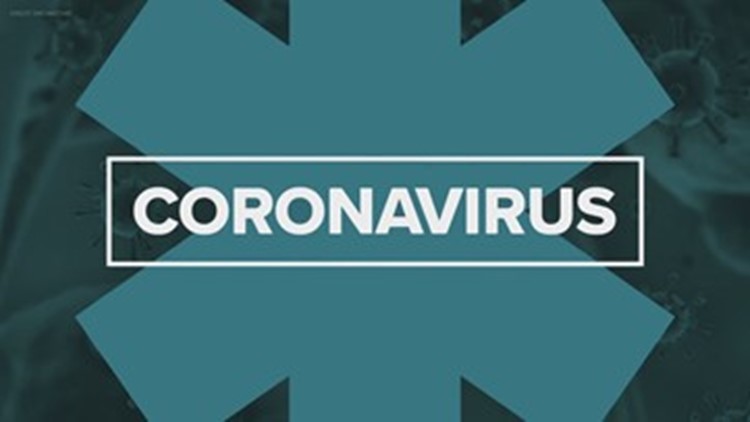 The latest updates on the coronavirus pandemic for Thursday, April 7, 2022.
RELATED: Here's everything we know about the COVID-19 vaccine
RELATED: Biden administration launches covid.gov site
House Speaker Pelosi tests positive for COVID-19
House Speaker Nancy Pelosi has tested positive for COVID-19, a day after appearing unmasked at a White House event with President Joe Biden.
Pelosi received a positive test result for COVID-19 and is currently asymptomatic, her spokesman Drew Hammill said Thursday in a tweet. He said she had tested negative earlier in the week.
"The Speaker is fully vaccinated and boosted, and is thankful for the robust protection the vaccine has provided," Hammill said.
Pelosi will "quarantine consistent with CDC guidance, and encourages everyone to get vaccinated, boosted and test regularly," he said.
Latest US, world numbers
Worldwide, there have been more than 495.13 million confirmed coronavirus cases with more than 6.16 million deaths and more than 11.06 billion vaccine doses administered.
For most people, the coronavirus causes mild or moderate symptoms. For some, especially older adults and people with existing health problems, it can cause more severe illness like pneumonia, or death.
US experts discuss COVID boosters for the fall and beyond
While many Americans are trying to move on with their lives after two years of the COVID-19 pandemic, U.S. health officials are debating the best way to use vaccines to stay ahead of the coronavirus.
A panel of U.S. vaccine experts met Wednesday to discuss key questions for future COVID-19 booster campaigns. The Food and Drug Administration's vaccine advisers won't make any binding decisions, but they could help shape the government's approach for years to come.
FDA vaccine chief Dr. Peter Marks told reporters last week that it wouldn't be surprising if the agency authorized another booster dose in the fall to protect most Americans against the latest coronavirus mutations. He opened Wednesday's meeting by cautioning that waning vaccine protection, new variants and colder weather later this year could raise the risk of more surges.
"All that taken together makes us conclude that a general discussion of booster vaccination against COVID-19 is warranted at this time so that we can potentially intervene," Marks said.
COVID cases, deaths fall worldwide for 2nd consecutive week, WHO says
The number of coronavirus cases reported globally has dropped for a second consecutive week and confirmed COVID-19 deaths also fell last week, according to a World Health Organization report issued Wednesday.
In its latest pandemic report, WHO said 9 million cases were reported, a 16% weekly decline, and more than 26,000 new deaths from COVID-19. The U.N. health agency said confirmed coronavirus infections were down in all regions of the world.
However, it warned that the reported numbers carry considerable uncertainty because many countries have stopped widespread testing for the coronavirus, meaning that many cases are likely going undetected.
WHO said it was also tracking an omicron variant that is a recombination of two versions: BA.1 and BA.2, which was first detected in Britain in January. WHO said early estimates suggest the recombined omicron could be about 10% more transmissible than previous mutations, but further evidence is needed.
The agency has continued to warn countries not to drop their COVID-19 protocols too quickly and predicted that future variants could spread easily if surveillance and testing systems are shelved. 
Meijer administering 2nd booster shot
Meijer is ready to administer the second round of COVID-19 booster shots to eligible patients 50 and over and those with certain immunocompromising conditions. 
It does not matter where the patient received other vaccinations or first booster.
The second booster will be available at all Meijer pharmacies across the Midwest.
Customers can text COVID to 75049 or visit clinic.meijer.com to schedule an appointment when eligible or walk into any Meijer pharmacy.
Medicare enrollees can now get free at-home COVID tests at drug stores
Amid worries that the latest coronavirus variant could spark another rise in cases, Medicare announced Monday that millions of enrollees will finally have access to free over-the-counter COVID-19 tests at drug stores.
More than 59 million people with Medicare's "Part B" outpatient coverage will be able to get up to eight free at-home tests per month, or enough for an individual to test twice a week, as some doctors have recommended.
Medicare has lagged private insurance in following the Biden administration's directive to cover at-home tests because rules and regulations stood in the way, and officials had to find a work-around. This is the first time the health insurance program for older people and those with disabilities has covered an over-the-counter test at no cost to recipients. 
MORE: Medicare enrollees can now get free at-home COVID tests at drug stores
2nd COVID-19 booster shot available to Hoosiers 50 and up
The Indiana Department of Health announced Wednesday that Hoosiers age 50 and older, as well as those 12 and older with weakened immune systems, are now eligible to receive a second mRNA COVID-19 booster shot at least four months after their first booster dose.
The announcement comes one day after the Food and Drug Administration authorized an extra dose of the Pfizer or Moderna vaccine for that age group and and certain younger people with severely weakened immune systems.
The Centers for Disease Control and Prevention later recommended the extra shot as an option but stopped short of urging that those eligible rush out and get it right away.
The IDOH is advising vaccine providers that they can begin administering second boosters of the Moderna and Pfizer vaccines to people who qualify.
The CDC also says that adults who received a primary vaccine and booster dose of the Johnson & Johnson vaccine at least four months ago may now receive a second booster dose of either mRNA vaccine.
You can find a vaccine location at ourshot.in.gov or by calling Indiana 211 (866-211-9966). Appointments are recommended, but many sites do accept walk-ins.
Marion County COVID-19 vaccination and test clinics continue
The Marion County Public Health Department (MCPHD) continues to provide free COVID-19 vaccination and testing to anyone interested in receiving these services.
MCPHD is operating one COVID-19 testing site, which is a drive-thru clinic located at 3838 N. Rural St. in Indianapolis.
The clinic's current hours are Monday-Friday from 8:30 a.m.-3:30 p.m. This clinic offers PCR testing only and no rapid testing. A list of additional test sites registered with the Indiana Department of Health is available at coronavirus.in.gov.
Appointments for COVID-19 testing at the MCPHD location are not required but are available by visiting marionhealth.org/indycovid or calling 317-221-5515.
MCPHD is also offering COVID-19 vaccines at its district health offices, ACTION Health Center, and four other locations in Marion County. Appointments for vaccines are not required but are recommended. 
Please visit ourshot.in.gov or call 2-1-1 to find a vaccination clinic.
Marion County March clinic schedule
Northeast District Health Office, 6042 E. 21st St.
Mondays: 12 p.m. – 4 p.m.
Tuesdays: 3 p.m. – 7 p.m.
Eagledale Plaza Health Office, 2802 Lafayette Road
Tuesdays: 8 a.m. – 12 p.m.
Northwest District Health Office, 6940 N. Michigan Road
Thursdays: 3 p.m. – 7 p.m.
South District Health Office, 7551 S. Shelby St.
Mondays: 3 p.m. – 7 p.m.
Fridays: 8 a.m. – 12 p.m.
ACTION Health Center, 2868 N. Pennsylvania St.
Wednesdays: 3 p.m. – 5 p.m.
Martindale-Brightwood Public Library Branch, 2435 N. Sherman Drive (ages 12-over only)
Tuesday through Friday: 10 a.m. – 3:30 p.m.
Saturdays: 10 a.m. – 1 p.m.
College Avenue Public Library Branch, 4180 N. College Ave. (ages 12-over only)
Tuesday through Friday: 10 a.m. – 3:30 p.m.
Saturdays: 10 a.m. – 1 p.m.
East 38th Street Public Library Branch, 5420 E. 38th St.  (ages 12-over only)
Tuesday through Friday: 10 a.m. – 3:30 p.m.
Saturdays: 10 a.m. – 1 p.m.
IndyGo Carson Transit Center, 201 E. Washington St.  (ages 12-over only)
Tuesdays: 10 a.m. – 2 p.m.
Wednesdays: 10 a.m. – 2 p.m.
Thursdays: 10 a.m. – 2 p.m.