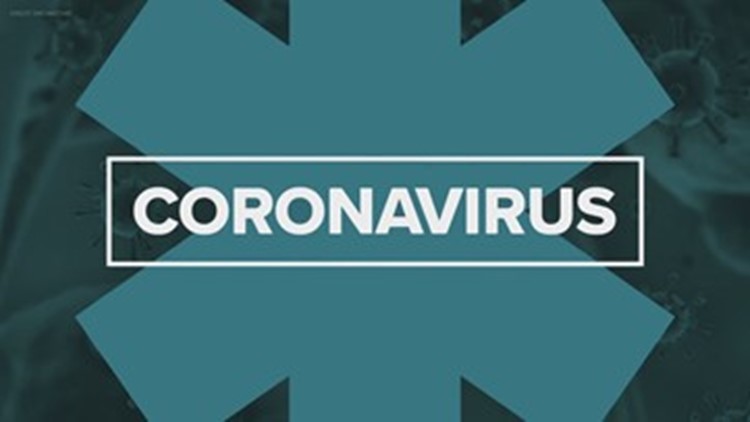 The latest updates on the coronavirus pandemic for Wednesday, April 20, 2022.
INDIANAPOLIS — Here are Wednesday's latest updates on the coronavirus pandemic, including the latest news on COVID-19 vaccinations and testing in Indiana.
Registrations for the vaccine are now open for Hoosiers 5 and older through the Indiana State Department of Health. This story will be updated over the course of the day with more news on the COVID-19 pandemic.
RELATED: Here's everything we know about the COVID-19 vaccine
RELATED: Biden administration launches covid.gov site
Latest US, world numbers
There have been more than 80.73 million confirmed cases of COVID-19 in the United States as of 4 a.m. ET Wednesday, according to Johns Hopkins University. There have been more than 989,360 deaths recorded in the U.S.
Worldwide, there have been more than 505.97 million confirmed coronavirus cases with more than 6.20 million deaths and more than 11.19 billion vaccine doses administered.
For most people, the coronavirus causes mild or moderate symptoms. For some, especially older adults and people with existing health problems, it can cause more severe illness like pneumonia, or death.
Moderna announces step toward updating COVID shots for fall
Moderna hopes to offer updated COVID-19 boosters in the fall that combine its original vaccine with protection against the omicron variant. On Tuesday, it reported a preliminary hint that such an approach might work.
Today's COVID-19 vaccines all are based on the original version of the coronavirus. But the virus continues to mutate, with the super-contagious omicron variant — and its siblings — the latest threat.
Before omicron came along, Moderna was studying a combination shot that added protection against an earlier variant named beta. Tuesday, the company said people given that beta-original vaccine combination produced more antibodies capable of fighting several variants — including omicron — than today's regular booster triggers.
While the antibody increase was modest, Moderna's goal is to produce a combination shot that specifically targets omicron.
Indianapolis airport no longer requiring masks
Masks will no longer be required at Indianapolis International Airport, effective immediately.
The Indianapolis Airport Authority shared the following statement with 13News Tuesday morning: 
Now that the Center for Disease Control and Prevention's (CDC) order requiring masks at public transportation hubs is no longer in effect and TSA will not enforce mask-related security directives, masks are no longer required at the Indianapolis International Airport (IND). We're in the process of updating or removing signage throughout the airport campus.
Lyft, Uber make big changes to COVID-19 mask policies
Uber said Tuesday that its passengers will no longer need to wear COVID-19 masks, and Lyft made a similar announcement soon after. 
The ridesharing apps' decisions followed the lead of many airlines and airports after a federal judge in Florida ruled the CDC had overstepped its bounds by extending the mandate for another two weeks. 
"Masks are now optional while riding or driving with Lyft," the company said via email. "We know that everyone has different comfort levels, and anyone who wants to continue wearing a mask is encouraged to do so. As always, drivers or riders can decline to accept or cancel any ride they don't wish to take." 
In an update to its website, Lyft said riders and drivers are no longer required to keep the front seat empty or the windows open.
Uber told U.S. customers of the changes in a tweet, adding that mask usage is still recommended while sharing a car. Uber's website clarifies that masks are now optional for drivers as well.
IndyGo lifts mask mandate effective immediately
IndyGo announced early Tuesday morning that it has lifted its mask requirement, sending 13News this statement:
"Due to Monday's court ruling and under the guidance of the Transportation Security Administration (TSA), IndyGo has lifted the federal transportation mask mandate. Effective immediately, those riding with IndyGo or visiting IndyGo properties are no longer required to wear a mask. Those who wish to wear a mask may continue to do so."
COVID-19 cases are on the rise again in US
The U.S. may be heading into another COVID-19 surge, with cases rising nationally and in most states after a two-month decline. Experts don't know how high the mountain will grow, but they don't expect a peak nearly as high as the last one, when the contagious omicron version of the coronavirus ripped through the population. 
Still, experts warn the coming wave will wash across the nation and push up hospitalizations in a growing number of states, especially those with low vaccination rates, in the coming weeks. 
Most cases are now being caused by a subvariant known as BA.2, which is thought to be 30% more contagious.
2nd COVID-19 booster shot available to Hoosiers 50 and up
The Indiana Department of Health announced Wednesday that Hoosiers age 50 and older, as well as those 12 and older with weakened immune systems, are now eligible to receive a second mRNA COVID-19 booster shot at least four months after their first booster dose.
The announcement comes one day after the Food and Drug Administration authorized an extra dose of the Pfizer or Moderna vaccine for that age group and and certain younger people with severely weakened immune systems.
The Centers for Disease Control and Prevention later recommended the extra shot as an option but stopped short of urging that those eligible rush out and get it right away.
The IDOH is advising vaccine providers that they can begin administering second boosters of the Moderna and Pfizer vaccines to people who qualify.
The CDC also says that adults who received a primary vaccine and booster dose of the Johnson & Johnson vaccine at least four months ago may now receive a second booster dose of either mRNA vaccine.
You can find a vaccine location at ourshot.in.gov or by calling Indiana 211 (866-211-9966). Appointments are recommended, but many sites do accept walk-ins.
Marion County COVID-19 vaccination and test clinics continue
The Marion County Public Health Department (MCPHD) continues to provide free COVID-19 vaccination and testing to anyone interested in receiving these services.
MCPHD is operating one COVID-19 testing site, which is a drive-thru clinic located at 3838 N. Rural St. in Indianapolis.
The clinic's current hours are Monday-Friday from 8:30 a.m.-3:30 p.m. This clinic offers PCR testing only and no rapid testing. A list of additional test sites registered with the Indiana Department of Health is available at coronavirus.in.gov.
Appointments for COVID-19 testing at the MCPHD location are not required but are available by visiting marionhealth.org/indycovid or calling 317-221-5515.
MCPHD is also offering COVID-19 vaccines at its district health offices, ACTION Health Center, and four other locations in Marion County. Appointments for vaccines are not required but are recommended. 
Please visit ourshot.in.gov or call 2-1-1 to find a vaccination clinic.
Marion County March clinic schedule
Northeast District Health Office, 6042 E. 21st St.
Mondays: 12 p.m. – 4 p.m.
Tuesdays: 3 p.m. – 7 p.m.
Eagledale Plaza Health Office, 2802 Lafayette Road
Tuesdays: 8 a.m. – 12 p.m.
Northwest District Health Office, 6940 N. Michigan Road
Thursdays: 3 p.m. – 7 p.m.
South District Health Office, 7551 S. Shelby St.
Mondays: 3 p.m. – 7 p.m.
Fridays: 8 a.m. – 12 p.m.
ACTION Health Center, 2868 N. Pennsylvania St.
Wednesdays: 3 p.m. – 5 p.m.
Martindale-Brightwood Public Library Branch, 2435 N. Sherman Drive (ages 12-over only)
Tuesday through Friday: 10 a.m. – 3:30 p.m.
Saturdays: 10 a.m. – 1 p.m.
College Avenue Public Library Branch, 4180 N. College Ave. (ages 12-over only)
Tuesday through Friday: 10 a.m. – 3:30 p.m.
Saturdays: 10 a.m. – 1 p.m.
East 38th Street Public Library Branch, 5420 E. 38th St.  (ages 12-over only)
Tuesday through Friday: 10 a.m. – 3:30 p.m.
Saturdays: 10 a.m. – 1 p.m.
IndyGo Carson Transit Center, 201 E. Washington St.  (ages 12-over only)
Tuesdays: 10 a.m. – 2 p.m.
Wednesdays: 10 a.m. – 2 p.m.
Thursdays: 10 a.m. – 2 p.m.