The Ministry of Education "actively encourages" schools to use in-house lecturers and academic mentors to "support teaching" when facing staff absences, a senior official revealed.
Graham Archer, director of education renewal at DfE, told MPs this morning that schools could use staff employed through school-led tutoring and academic instructors from the National Tutoring Program to support teaching "where necessary."
School week last year revealed how the Teach First report on the first year of the academic mentors program found that about one in five participating schools used mentors with qualified teacher status to provide instruction.
Archer and School Secretary Robin Walker were questioned this morning by the NTP Education Committee. Figures released yesterday showed that the main catching-up scheme had reached only 15 percent of its increased target by the end of the first period of this year.
The government also announced today that at least 585 former teachers have signed up in response to its call for armaments to cover additional supplies during periods of high staff absence. About 44,000 teachers (9 percent) were absent last week.
Walker was asked if the pursuit of more supply workers meant that the government was "fishing in the same pool" as the tutoring program.
He pointed out that "many people working on tutoring programs are not fully qualified teachers, so there is no complete overlap."
But he admitted that the government "also saw … some of the people who worked, especially on the school-led tutoring program, were actually able to provide some support and coverage to colleagues at the school."
"So it's not as simple as direct competition, but I recognize that there is probably some pressure from gaining both."
Archer told MPs that the government "actively encourages schools that have teachers on their payroll, whether academic mentors or school-led pathways, to use them to support teaching where necessary and makes the most sense where to the absence of employees. require it ".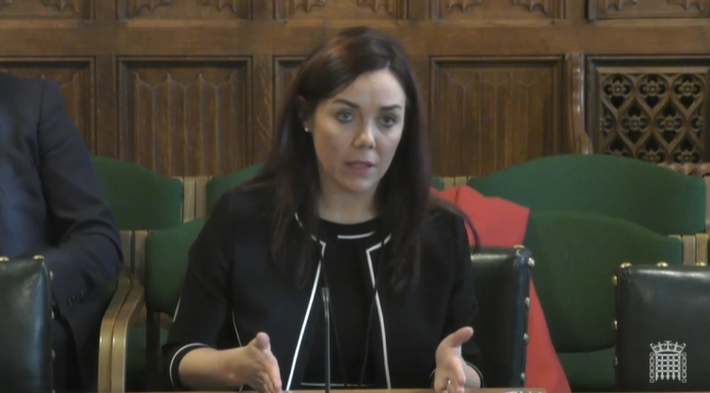 "So we're clear on how schools should behave in these circumstances."
DfE has not yet released details on how many NTP student pupils reach 65 percent of this year's target.
Archer said it was "difficult to monitor" because of the three school pillars of the NTP (school partners, academic mentors and school-led tutoring).
Although this was "relatively straightforward" for the teaching partners, they were "unclear" about the school-led tutoring and will know this "with certainty" when they have the census data later this year.
Karen Guthrie, NTP's outsourcing program director for Randstad, who runs the scheme, said the data would be released to DfE "shortly" but "work".
Asked about current demand, Guthrie said schools are choosing to take advantage of the program, but NTP has "work to do" and schools have "a lot on the plate" at the moment.
Walker said the start of tutoring tends to increase towards the probationary season, with Archer adding, "broadly speaking, that they are where they would expect the NTP to be at this stage."
Walker said he was "of course" and added that "they want to [Randstad] go further and faster ".
More news from Samantha Booth