Several people I admire have recently died (Bob Dole, Colin Powell, Fred Hiatt, Stephen Sondheim…), but the only one in this group who has also been a close friend is Denis Doyle, who died at the age of eighty-one 2. Los Angeles, his home in recent years.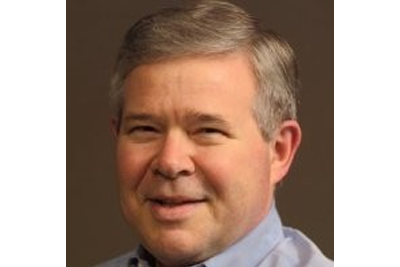 Denis and his late wife, Gloria, returned to their native state late in life to be close to their children and grandchildren, and because the indomitable Gloria needed more medical care and personal help. It was the right move and it was amazingly well taken care of as Gloria weakened and Denis got into his own health problems.
I had the opportunity to visit several times, including shortly before the Covid-19 epidemic stopped them all. Denis was physically scaled down, but sharp, friendly, and curious as always. However, our real relationship was in Washington, where we lived with Denis, Gloria and Rena a few miles apart for decades. It was both a professional and a social connection. Our children went to the same school. We had dinner together a hundred times. We had many friends together. Renu was occasionally able to offer medical suggestions, and I summarized the recipes in Gloria's cookbooks, which she published.
Gloria Revilla Doyle, it should be noted, was one of the most remarkable people I have ever known. Despite the degenerative situation that had made her quadruplegic for decades, she was much more than brave and determined. She was royal and commanding, inquisitive, generous and kind, pursuing a wide range of interests with a wide range of friends – and she hosted many of us with experience – with no "woe to me", at least none we have ever heard.
And Denis was always there, even though he maintained his busy and productive professional life, steadfastly supporting him, patiently, loving and accommodating him, both in the suburbs of DC and later in the City of Angels.
Of course, Denis's professional life was spent in the field of education, where we first intersected and merged, not only because we agreed so much, but also because we stimulated each other and on many occasions we were able to work together, including co-authoring pieces that sometimes they devoured ungrateful oxen.
Denis began his career as a member of the California Legislature, then came to Washington to work in the Office of Economic Opportunity and the National Institute of Education (predecessor of IES), where he played a major role in initial school experiments with vouchers. After the government, Denis was connected to several important think tanks and was a prolific author, scientist and scientist under their auspices and as an independent consultant. He remained enthusiastic about choosing a school, especially as a necessary strategy to help needy children who were otherwise stuck in terrible schools. He hated the hypocrisy of those who opposed the choice of others while using it for their own children. However, he was no reformer of the "silver bullet". He had a lot of ammunition – and a lot of targets. He served on the National Commission for Time and Learning. During his time at AEI (and Terry Hartle), he wrote sharply about the strengths and weaknesses of state education agencies. He wrote a sharp comparison of the American and Japanese education systems. Probably his most influential work, co-authored by the late David Kearns, was Winning the Brain Race: A bold plan to ensure the competitiveness of our schools. [Doyle's article "The Knowledge Guild: The tension between unions and professionals" appeared in the Winter 2004 issue of Education Next.]
Later in their careers, Denis and a couple of colleagues founded a successful educational technology company called SchoolNet.
As Andy Rotherham wrote of Denis: "A few things stand out. First, his mind. You constantly come across smart people in this sector and then you come across * smart * people in this sector. He was the other. A real intellect, a polyhistor and a curious man. Second, he was funny. He was kind, but he was cheerful. "
His influence was felt far and wide, not only because of his learning and commentary, but also because of his influence on others. As Andy remarked, "[U]after his death, it was worth mentioning the many people who said things as a 'true mentor to me.' for busy and complex arenas. He was the only one of his kind and we will miss him. "
Denis was also funny. Storyteller, connoisseur of good food and drink, kind and open host, brilliant companion and owner of a great sense of humor. It would be hard not to be his friend.
I'm honored to meet him and work with him. But more than that, I loved this guy.