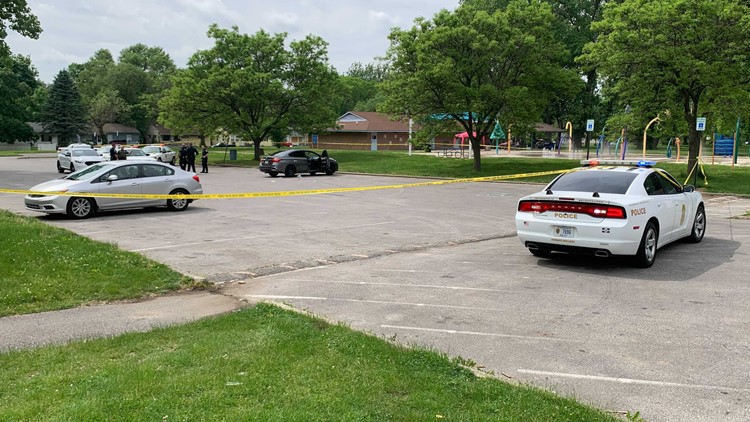 INDIANAPOLIS — Police are investigating a shooting at a park on the east side of Indianapolis.
The Indianapolis Metropolitan Police Department said on Wednesday officers were called to 3400 North Hawthorne Lane, where Wes Montgomery Park is located, for a report of a person shot. 
When officers arrived, they found a victim who had been shot. Medics were able to revive the victim, who IMPD said is in extremely critical condition.
The victim has since died from his injuries. 
The Marion County Coroner's Office identified the deceased as 26-year-old Keandre Coleman and said he died from his injuries after being shot.
This shooting came just hours after a fatal shooting happened on the far east side Wednesday. Officers said they found a woman who had been shot and medics pronounced her dead at the scene. 
Editor's Note: IMPD initially said the victim had died and later issued a correction saying the victim had been revived and is in extremely critical condition.